Loved The Humans by Stephen Karam? Dive into the show's history, neighborhood and Thanksgiving menu with our list of things to do and make.
The Tenement Museum
Lower East Side
Located at 97 Orchard Street in Manhattan's Lower East Side, the Tenement Museum is an actual tenement building (built in 1863) whose apartments have been preserved in their 19th and 20th century states. Visitors to the museum can take guided tours of the apartments, "meet the residents" to hear first-person accounts of tenement/immigrant life, and take a walking tour of the neighborhood to explore local landmarks and history. The museum offers insight into the identity of the Blake family, whose Irish-American ancestors – including Momo herself – worked their way up from tenement life to stability in the suburbs. The museum also connects its history lessons to the contemporary world, with programs exploring the social, economic, and political positions of immigrants in today's America.
Walking Tours
Museum of Chinese in America
Get to know Brigid and Rich's new neighborhood in one of four walking tours offered by the Museum of Chinese in America. Offered walks (all begin on Saturdays at 1pm) run 1.5 hours and include Chinatown: A Walk Through History, From Coffeehouses to Banquet Halls, Beyond the Frozen Zone: Portraits of Post 9/11 Chinatown, and Chinatown Architecture: Urban Transformations. And for a more culinary-minded take on the neighborhood, check out Foods of New York's three-hour "Gourmet Chinatown" tour, which includes three sit-down tastings along a historic tour route.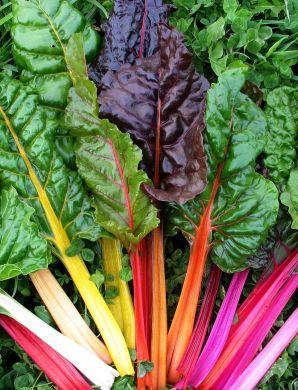 Roasted Pear and Rainbow Chard Salad
Elizabeth Stark
"15 Times Swiss Chard Was Just as Good as Kale (If Not Better)"
Julie R. Thomson
If, like Brigid and Rich, you're committed to eating more "superfoods" (or if you just want to bring a healthier dish to a heavy Thanksgiving dinner), one of the above recipes may hit the spot. Elizabeth Stark's blog piece and recipe offers a humorous character breakdown of the vegetable, which she deems "a chill ingredient that's up for pretty much whatever," and Huffington Post's "15 Times Swiss Chard Was Just as Good as Kale (If Not Better)" lists a variety of recipes, from salads to soup, that aim to rescue the vegetable from the outskirts of the leafy greens family.
---
The Humans has been extended until January 3 at the Laura Pels Theatre. For more information and tickets, please visit our website.
Related Categories:
2015-2016 Season
,
The Humans
No Comments